20 Years of PanoMaticLunar - Glashütte Original
20 Years of PanoMaticLunar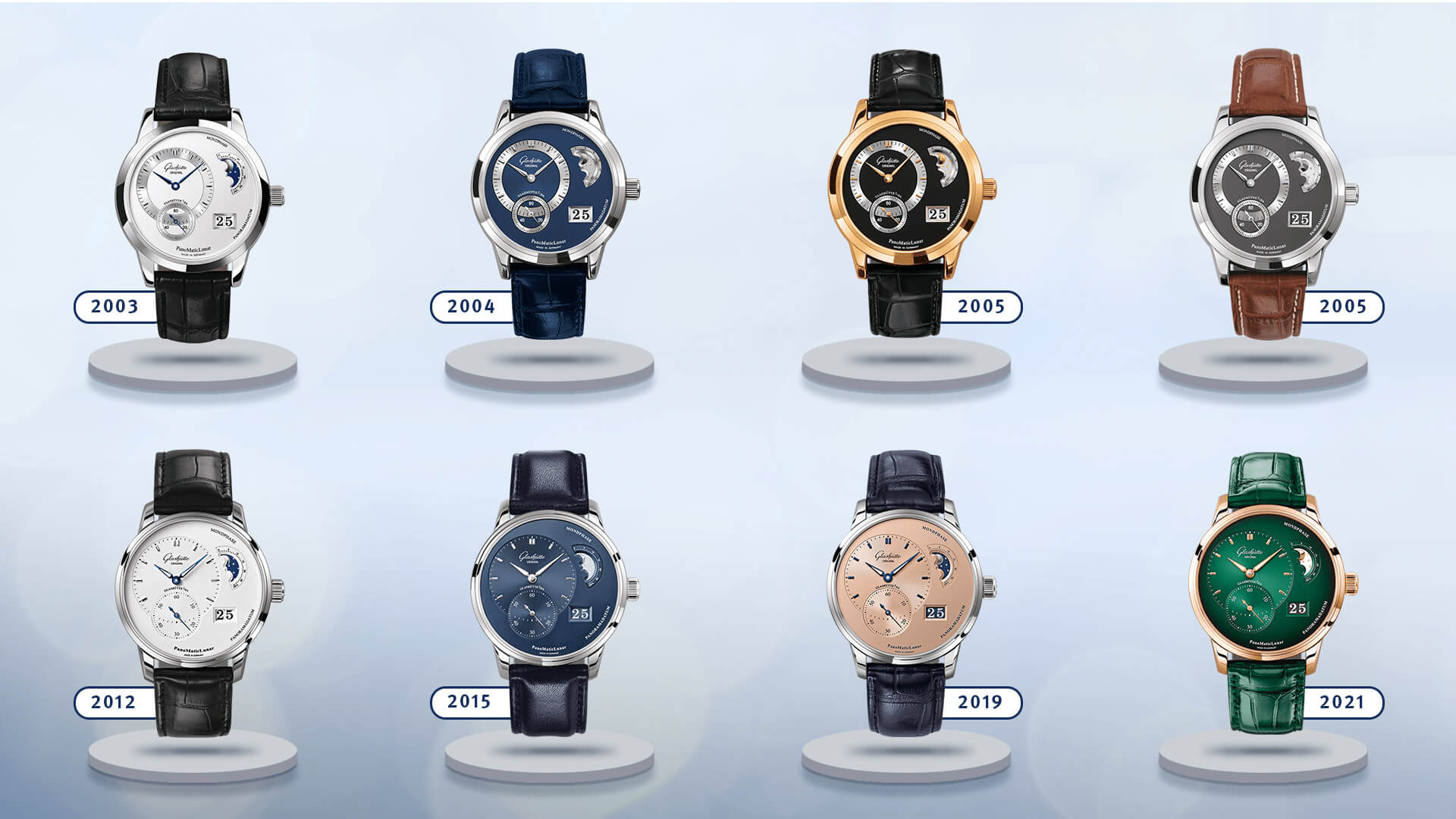 Anniversary of an unmistakable classic
To create a design of lasting beauty, the tradition-rich Saxon manufactory was guided in the creation of the PanoMaticLunar by an ideal that has inspired art, science and architecture for centuries: The Golden Ratio – that law of aesthetic harmony that is found in many forms of nature and gives the PanoMaticLunar an almost magical attraction.
Over the years, the design of the PanoMaticLunar has only been lightly revised. The essence has always remained the same. Today, the PanoMaticLunar is presented in four versions in warmly shimmering red gold and four versions in cool stainless steel. The 40mm-diameter cases meet handcrafted dials in dark green, deep blue, silver, black or grey.
The display discs of the Glashütte Original Panorama Date and the night sky on the finely crafted moon phase display are colour-coordinated with the respective model. Together with straps made of exquisite Louisiana alligator leather, high-quality textile or stainless steel, the result is a harmonious overall composition with a high recognition value.
The tried and tested manufactory calibre 90-02 gives the PanoMaticLunar its reliable heartbeat. A glance through the sapphire crystal case back reveals the typical Glashütte features such as the three-quarter plate with stripe finish, blued screws and the hand-engraved balance bridge with duplex swan-neck fine adjustment.
Since its launch in 2003, the PanoMaticLunar has shaped the identity of Glashütte Original like no other model before it. As a timelessly elegant flagship of the finest German watchmaking art, it has long been inseparably linked with the history of the renowned Saxon manufactory.